9 Comedians Who Gave Legendary Commencement Speeches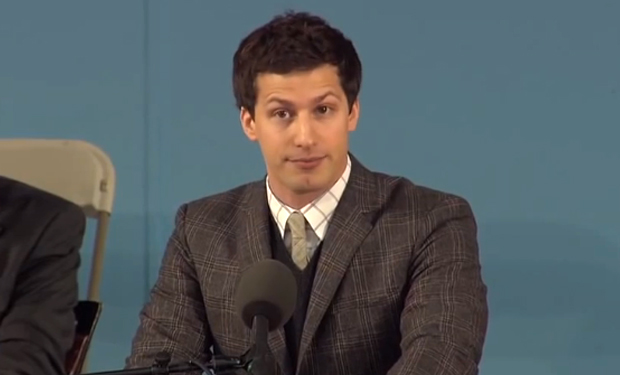 Posted by Cher Martinetti on
Ah, graduation. A time of reflection, celebration and crippling panic. What better way to welcome students into the real world than having a hysterical celebrity speak at your special day? Check out some of the funniest and inspiring commencement speeches ever given.
9. Jim Carrey at Maharishi University of Management 2014
Carrey delivers a moving and pretty hilarious speech once he remembers what year it is.

---
8. Mindy Kaling at Harvard Law 2014
After a slight mix up, Mindy gives some solid advice to the class of 2014. Namely: don't listen to celebrities.

---
7. Andy Samberg at Harvard University 2012
Three simple tips to succeeding in life: 1. Cut a hole in a box…

---
6. Ed Helms at Cornell 2014
Helms makes Andy Bernard's dream come true while calling out Cornell for being commies.

---
5. Amy Poehler at Harvard 2011
Worth it for the Donald Trump/chicken suit story alone.