Watch Will Ferrell and Chad Smith's Epic Drum Battle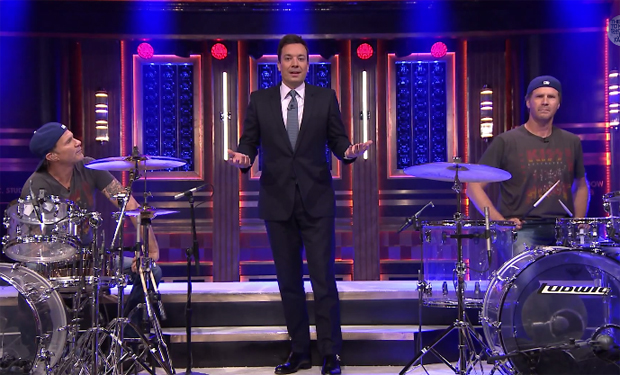 Posted by Melissa Locker on
It was an epic battle that was a long time coming and last night it erupted when Will Ferrell and Red Hot Chili Peppers' drummer Chad Smith went head to head in a drum battle for the ages.
While it's not hard to guess who emerged victorious, Ferrell did admit that he didn't rehearse. "There's no amount of practice that would help me become a good drummer," he said. "Chad apparently has a lot of anger and issues." To celebrate the victory, the rest of the Red Hot Chili Peppers joined the lookalikes at the end for "Don't Fear the Reaper," which, naturally, needed more cowbell.
The drum-off raised money for Cancer for College and Little Kids Rock, and the winner also took home a golden cowbell.
Watch all the head-banging action now:
Want the latest news from IFC? Like us on Facebook and follow us on Twitter@IFC