This Week: Marc Gets a Visit From Mom and Fred Armisen Stops by CBB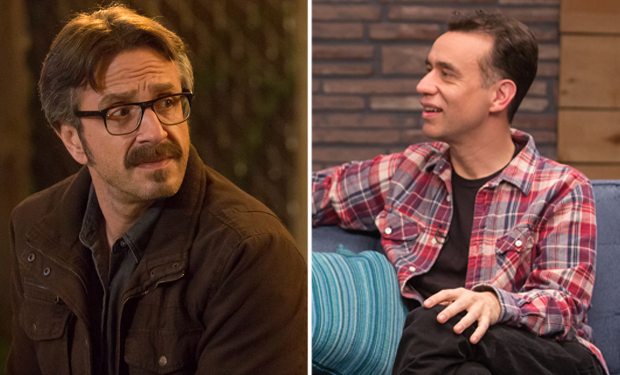 Posted by Melissa Locker on
Things get awkward on Maron this week when Marc's mom comes to visit. He wants to avoid hanging out with her and pawns her off on a friend's dad. The plan backfires, though, when the parents hit it off too well and Marc has to guide his mother through the dark side of modern dating.
Then, stay tuned for the Comedy Bang! Bang!/Portlandia crossover of your dreams when Fred Armisen swings by the set. Turns out that Fred and Scott are up for the same late night talk show hosting gig. Who will land the job? Reggie's ultimate fantasy is revealed and we find out what that means for Scott. Keep an eye peeled for Adam Pally, Stephanie Courtney, David Alan Grier, Mary Elizabeth Ellis, Aimee Mann and Fred Willard who are all on hand this week, too.
Want the latest news on Maron? Like the show on Facebook and follow us on Twitter@MaronIFC For the latest on Comedy Bang! Bang!, like them on Facebook and follow them on Twitter@comedybangbang and use the hashtag #cbbtv.
Maron airs on IFC on Thursdays at 10p followed by Comedy Bang! Bang! at 10:30 p