11 Stand-Up Specials That Broke the Mold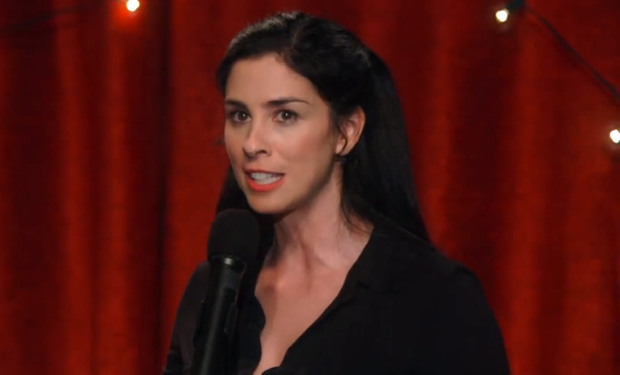 Posted by Nick Nadel on
Most stand-up comedy specials involve little more than a stage and a mic. (And if it's the '80s, a brick wall.) But a few innovative comedians have broken the mold, whether through utilizing other formats (sketches, monologues) to deliver their material or by ditching the traditional comedy club setting entirely. Here are 10 specials that will change the way you think about stand-up comedy.
11. Larry David, Curb Your Enthusiasm
A faux-documentary chronicling David's return to stand-up, the 1999 special Larry David: Curb Your Enthusiasm also served as something of a pilot for his hit HBO series.

---
10. Paul F. Tompkins, Driven to Drink
Regaling his wild and often touching drinking stories to bartender Craig Anton, Tompkins offers a set that's more like a seriocomic play than a night at the Improv.

---
9. Sarah Silverman, We Are Miracles
The always rule-breaking Silverman made her first HBO special quite an event — for the 39 people who attended. Yes, Silverman performed her risque set in the intimate Largo space for a select group of fans, which only helped to enhance the awkward comedic moments Sarah loves to create.

---
8. Whoopi Golberg, Direct from Broadway
Anyone who only knows Whoopi from The View should seek out this 1985 TV special that showcased her wide variety of characters. Funny and sad in equal measures, and a reminder of how groundbreaking Whoopi was in her heyday.

---
7. Reggie Watts, Why Sh$! So Crazy?
Fans of the sweet comedic music made by Comedy Bang! Bang! sidekick Reggie Watts will want to get their eyeholes on his 2010 special.

---
6. Chris Rock, Kill the Messenger
Not content to simply kill in one theater, Chris Rock took his fifth comedy special worldwide. The special cuts together a seamless performance from three shows which took place in London, New York, and Johannesburg.