Ray Romano Comes to Maron and CBB Gets The Office's Craig Robinson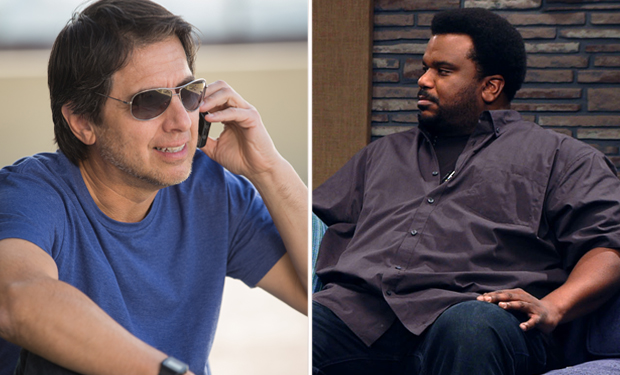 Posted by Melissa Locker on
This week on Maron, Marc is annoyed that none of his old pals can hang out on a regular basis. Then he meets Ray Romano and, being that Everyone Loves Raymond, the two hit it off. After bonding with Ray, Marc pursues a friendship, ignoring his assistant Kyle's warnings that Romano is on a different level.
Then at 10:30p, Comedy Bang! Bang! gets a visit from The Office star Craig Robinson, who has a saucy question on his mind To make him feel right at home on set, Scott and Reggie do their best impressions of Office-style camera looks. Then, Reggie gets taken to space to battle an alien race, while Scott helps with home renovations back on Earth. Plus, a comedy team is hiding a deadly secret. Look for guest stars Bob Odenkirk, Tim Robinson and Kevin McDonald.
Want the latest news on Maron? Like the show on Facebook and follow us on Twitter@MaronIFC For the latest on Comedy Bang! Bang!, like them on Facebook and follow them on Twitter@comedybangbang and use the hashtag #cbbtv.
Maron airs on IFC on Thursdays at 10p followed by Comedy Bang! Bang! at 10:30 p