National Lampoon's Vacation: Where Are They Now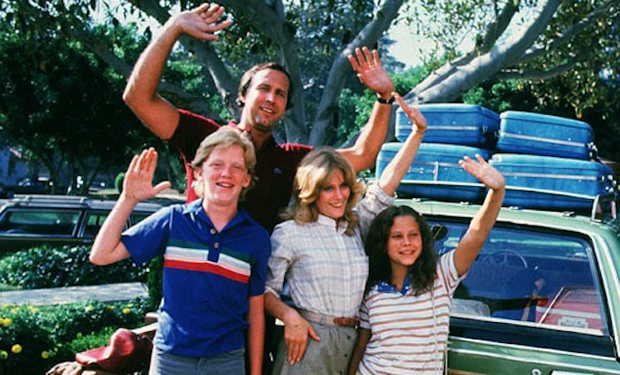 Posted by Andy Hunsaker on
The Griswold family was one of the most beloved creations of John Hughes and Harold Ramis, and they spawned many sequels (although the children changed actors throughout). Where are the original Griswolds of Wally World now?
8. Chevy Chase
Once, he was Fletch and the first superstar to come out of SNL, but a string of flops, and a reputation for difficulty, faded his star – until he had a resurgence as the clueless Pierce Hawthorne on NBC's brilliant comedy Community. But he ditched that show, too.

---
7. Beverly D'Angelo
She's kept on working in theater, TV and film, including recurring roles on Law & Order: SVU and Entourage, as well as appearances in The House Bunny and Gamers.

---
6. Randy Quaid
He had a brief stint on SNL, won a Golden Globe for LBJ: The Early Years, saved the world with his crappy cropduster in Independence Day, went bowling in Kingpin and even got nominated for a Golden Globe for playing Col. Tom Parker. Unfortunately, he's been off-screen since 2009, due to a series of unfortunate events in his personal life.

---
5. Jane Krakowski
She's a Tony winning musical theater star, but her biggest breaks were on television, both as Elaine on Ally McBeal and, more recently, Jenna Maroney on the beloved comedy 30 Rock, for which she was repeatedly nominated for Emmys.