CBB Podcast: Shane Torres and Lauren Lapkus Talk Friendship and Snacks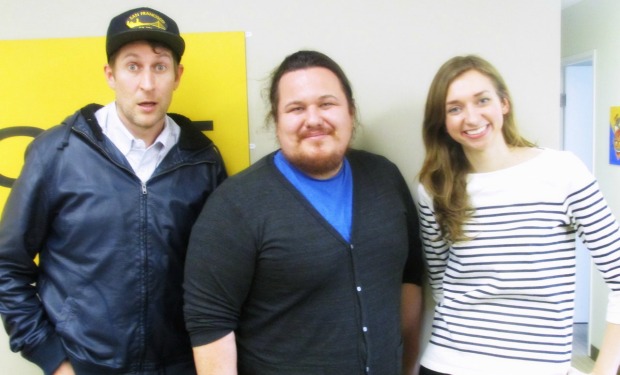 Posted by Melissa Locker on
This week on Comedy Bang! Bang! Shane Torres enters the elite ranks of the First Timers Club. The Portland-based comedian talks about his start in comedy in the land of Portlandia, his life after his previous appearance on the LIVE from Portland CBB episode, and possibly getting a nickname. Plus, substitute teacher Mizz Chips a.k.a. Lauren Lapkus drops by to teach Scott and Shane a few things about former students. Now do YOUR homework and subscribe to CBB already!
The Snack Machine:
A Past Deep Friendship:
Want the latest news from Comedy Bang! Bang!? Like them on Facebook and follow them on Twitter@comedybangbang and use the hashtag #cbbtv.
Comedy Bang! Bang! airs on IFC on Thursdays at 10:30p.