9 Unforgettable Moments From the Police Academy Movies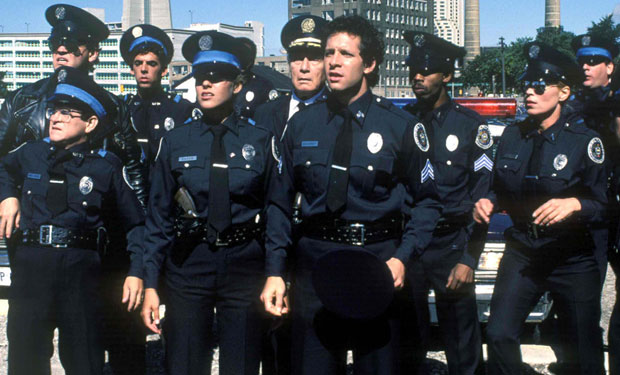 Posted by Cher Martinetti on
Hollywood has it's share of cop films, but no movies do for the men and women who protect and serve quite like the Police Academy movies. Of course the movies aren't necessarily recruitment propaganda, but they sure made us laugh. Here are 9 funny scenes that we love.
9. Pool Party – Police Academy 4
This looks like a good time.

---
8. The Horse – Police Academy
On behalf of horses everywhere, we advise against trying to mount a horse this way. We're pretty sure it's not even legal.

---
7. A Hairy Situation – Police Academy 2
Talk about extra hold.

---
6. Zed's Chopper – Police Academy 3
Zed carried on the legacy of Easy Rider with his awesome bike.

---
5. The Blue Oyster – Police Academy 2
We're not judging.