10 Modern Day B Movies You Need to Watch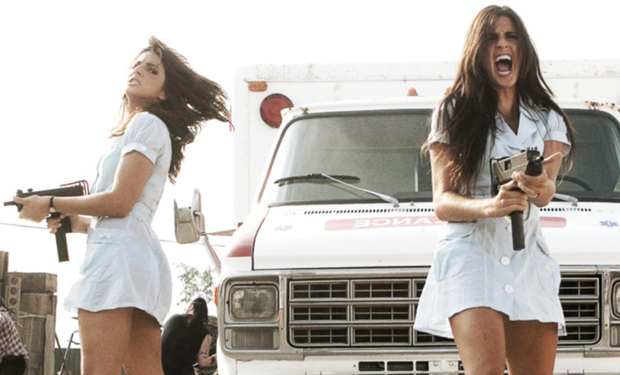 Posted by K Thor Jensen on
5. Hobo with a Shotgun
Shot in grainy 70s film quality, Rutger Hauer reclaims his title as the king of the Bs in this gory, over-the-top modern classic.

---
4. Big Ass Spider!
Sure, the effects in Mike Mendez's enormous arachnid film might be pretty lousy, but that's just part of the charm.

---
3. Iron Sky
This German-Australian-Finnish sci-fi B movie has all the key ingredients: Nazis, hot chicks and a secret base on the moon.

---
2. Bitch Slap
In the tradition of Russ Meyer desert cheapies, this 2009 flick takes three top-heavy ladies and put them against a sword-swinging psychopath in the middle of nowhere.

---
1. Machete
Danny Trejo has a face made for B movies, and when he took the starring role in Grindhouse spin-off Machete the world rejoiced.