10 Modern Day B Movies You Need to Watch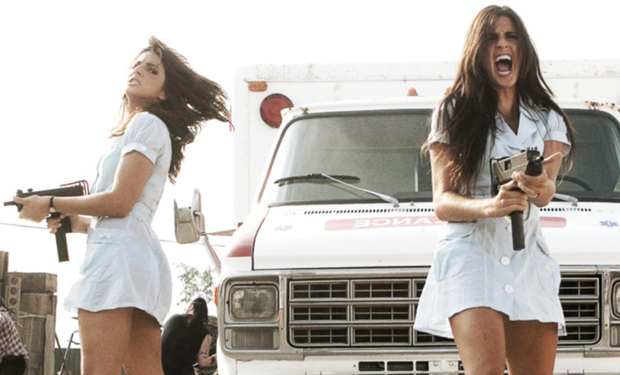 Posted by K Thor Jensen on
Some claim that exploitation movies peaked in the 70s, that era of seamy sex and vulgar violence that filled grindhouses up and down 42nd Street. But B movies still exist, and some of them are just as great as the classics. Here are 10 of our picks for the greatest modern day B movies.
10. Dead Snow
A group of students go up into the Norwegian mountains and have to fend off an unceasing attack of Nazi zombies in this gleefully gory B-flick.

---
9. Raze
Master stuntwoman Zoe Bell as a female gladiator forced to fight to the death? This hits all of the B movie targets brilliantly.

---
8. Piranha 3D
Man vs. nature is a classic B movie subject, and this 2010 horror comedy reveled in the gory frenzy of nubile bodies getting chewed up by fish.

---
7. You're Next
Adam Wingard's 2011 slasher flick captures the B horror aesthetic perfectly – weird, memorable characters, a claustrophobic location and tons of blood.

---
6. Tucker & Dale Vs. Evil
Eli Craig's backwoods horror comedy is remarkably self-aware for a B movie, with great performances and some surprising twists.