10 Most Badass Scenes in the Scream Series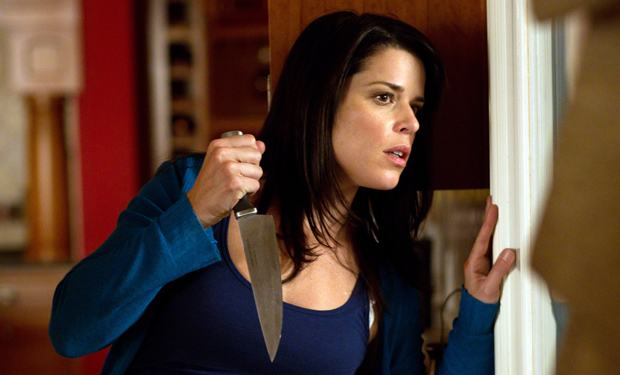 Posted by Evan Saathoff on
5. Sydney Climbs Over an Unconscious (or Is He?) Ghostface
Say what you want about the diminishing returns of sequels, no Scream moment packs more suspense than this terrifying bit from Scream 2. Even out of context it's hard to sit through without squirming.

---
4. Randy's Death
As the resident horror expert, Randy seemed like the series' least expendable character, which made his death all the more shocking. Poor guy never got to grow out of his nerd phase.

---
3. The Rules
As much as we identify Scream with its Ghostface killer mask, we also know it as the series that laid out horror conventions for all to see via knowledgeable film nerd, Randy.

---
2. Sydney Fights Back
No horror film is complete until the helpless heroine turns the tables on her killer, or in this case, killers. Sydney's aggressive turn grows even richer by matching it with Matthew Lillard's comic wimpiness.

---
1. That Classic First Murder
It takes a big death to kick off a series and let everyone know you mean business. Scream gets that with the iconic murder of Drew Barrymore, which taught a generation the dangers of letting your horror trivia game lapse.