10 Most Badass Scenes in the Scream Series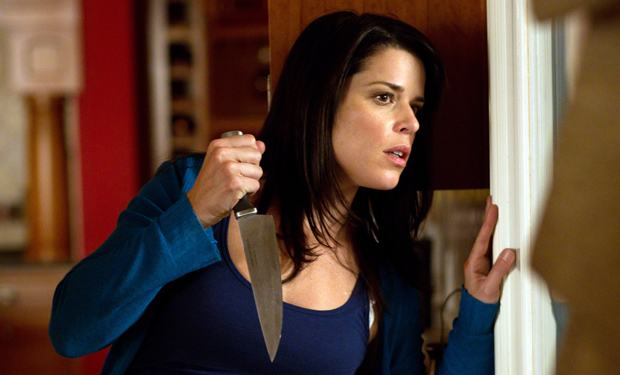 Posted by Evan Saathoff on
The Scream series never quite reclaimed the high-water mark established by its first entry, but that doesn't mean its four-film run isn't full of memorable horror moments. Whether funny, shocking, or just plain gross, here are ten Scream scenes that should keep this series in good standing forever.
10. The Scream 4 Openings
If you found Scream's meta commentary novel in the first three films, this opening should be your favorite thing ever.

---
9. Sydney Just Won't Die
Like its opening, Scream 4's big conclusion also goes that extra mile to break form. In this case, we get an unexpected extra climax that ups the film's body count just for good measure, and grants Sydney one last killer line.

---
8. The Scream 3 Cameos
Easily the most relaxed and fun Scream entry, Scream 3 lambasts Hollywood by going directly to the source, which allows many opportunities for awesome cameos like this one from a caustic Carrie Fisher.

---
7. The Rules of a Trilogy
While Randy never made it to the third Scream entry, he did briefly appear in a videotaped message educating Sydney and audiences on the raised stakes found in trilogy endings.

---
6. Sequels Suck
Randy and his film studies class explore the inferiority of sequels in the middle of a sequel that risks being inferior to the original. Classic meta Scream action.