IFC Is Heading to Austin for the Moontower Comedy and Oddity Festival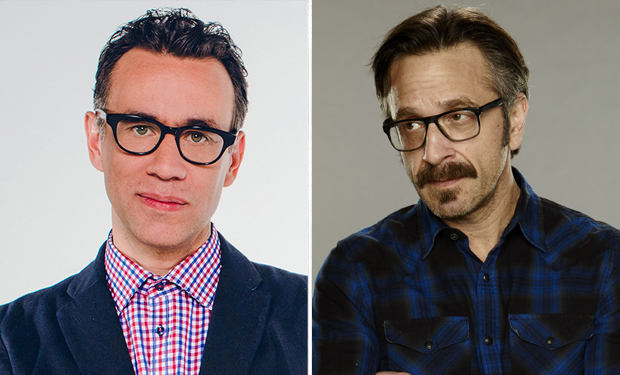 Posted by Melissa Locker on
Marc Maron and Portlandia star Fred Armisen are heading to Austin for the third annual Moontower Comedy and Oddity Festival, which takes place April 23-26. We couldn't let them have all the fun, though, so we signed on to Moontower as sponsors.
We will be screening clips of Maron before Marc's show, which is taking place at midnight on Friday, April 25 at the Paramount Theatre and we will be showing Portlandia clips before Fred's performance (with special guest Ian Rubbish) at 9:30 p.m. on Saturday, April 26 at the Paramount Theatre.
We'll also be sponsoring the comedy stage at The Parish, which will feature performances by a hilarious lineup of comedians including Rory Scovel, W. Kamau Bell, Andy Kindler, Godfrey, Dom Irrera, Bobcat Goldthwait, Dana Gould, Cameron Esposito, Jackie Kashian, and more. As part of the fun we will be screening clips from some of your favorite IFC shows before the performances, so the laughs never need to stop.
Come hang out with us in Austin, get some laughs, have some fun and see what oddities lie in wait. Badges and single tickets for headliner performances are available at moontowercomedyfestival.com.
Want the latest news from IFC? Like us on Facebook and follow us on Twitter@IFC