9 Scenes That Prove Goodfellas Is a Dark Comedy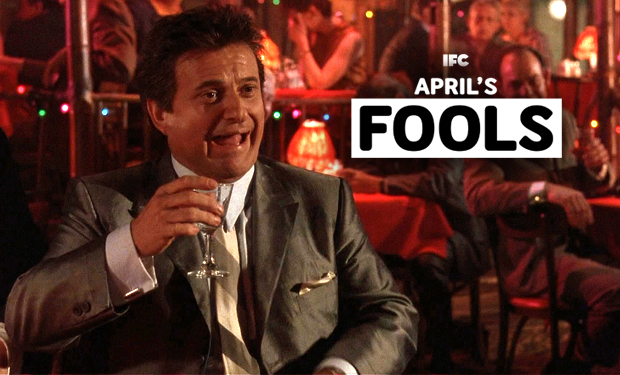 Posted by Evan Saathoff on
Goodfellas is one of the greatest, most respected films ever made. It's also very funny, at least to those capable of laughing at terrifying psychopaths. Actually, if you're going to laugh, you should probably do so far away and in secret, lest you accidentally incite Joe Pesci's rage.
WARNING: GRAPHIC IMAGERY
9. Meet the Mobsters
Gangsters are good at two things: killing without mercy and giving out nicknames. Meet Fat Andy, Freddy No Nose, Sally Balls, Nicky Eyes, and, of course, Jimmy Two Times.

---
8. The Opening Scene
A half-dead guy getting stabbed and shot a bunch of times doesn't seem very funny. But as a build-up to Ray Liotta's "As far back as I can remember, I always wanted to be a gangster," there's no other way to see it.

---
7. Morrie's Commercial
Lame commercials are low hanging fruit for a reason, but Martin Scorsese makes the most out of Morrie's awful ads for his wig business.

---
6. You Gotta Go Back
Henry's mob pals need him to get back with his wife. Not because they're worried about his emotional state, but because she's driving them crazy.

---
5. After the Heist
Jimmy scores big and his knucklehead crew shows up to the celebration with high-dollar purchases which threaten to get them pinched by the police. De Niro's rising exasperation is a thing of beauty.