Kristen Wiig's 7 Most Legendary SNL Impressions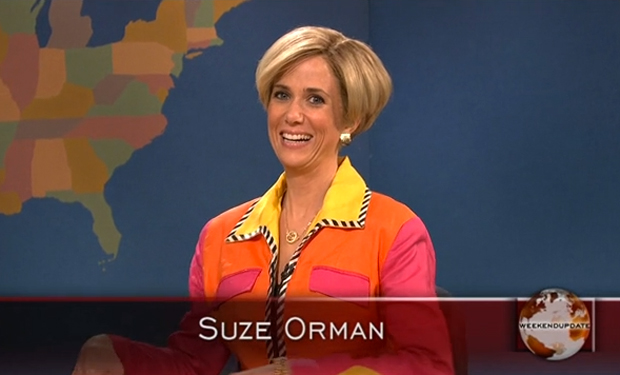 Posted by Cher Martinetti on
SNL has showcased a ton of impressive female talent in the last few years. Case and point: Kristen Wiig. While on the show, Wiig was known for her celebrity impersonations, each one funnier than the next. Check out her 7 greatest hits below, and watch Wiig take a dramatic turn in Hateship Loveship tomorrow on iTunes/VOD and in select theaters. She can seriously do it all.
7. Jamie Lee Curtis
Activia makes Jamie Lee really excited about yogurt. And poop.

---
6. Suze Orman
Wiig's impersonation of the financial wiz is so convincing, we almost tried her spray tanning tip.

---
5. Barbie
An often unemployed, elbowless Barbie stops by Weekend Update to celebrate her 50th birthday.

---
4. Kris Jenner
The momager of the group makes her presence known in the "Kardashian Divorce Special" that's bound to happen at some point.