5 Josh Homme Songs to Listen to Before Tonight's Portlandia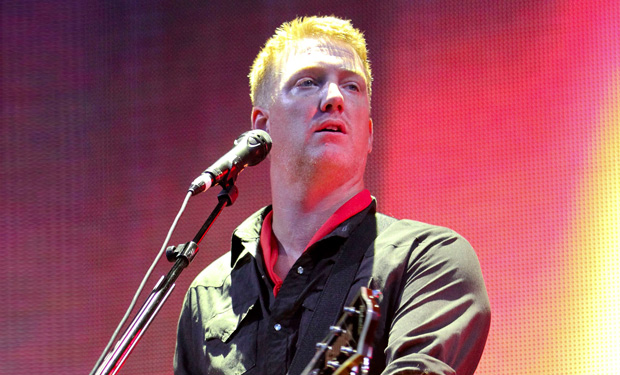 Posted by Cher Martinetti on
Josh Homme is a rock and roll badass. The Queens of The Stone Age front man's a multi-insturmentalist, married to punk rock babe Brody Dalle, and currently in three different bands. To prepare for his guest appearance on Portlandia tonight, here are five of Josh's greatest songs.
5. "I Want You So Hard"
Homme and Boots Electric make up the two primary members of the campy, rock and rolling Eagles of Death Metal. This song makes us want to rock out wherever Jack Black's slinging drinks in this video.

---
4. "New Fang"
Another band Homme fronts is the rock supergroup Them Crooked Vultures. His band mates are just Dave Grohl from Foo Fighters and John Paul Jones from Led Zeppelin. No big deal.

---
3. "Mantra"
Homme and Grohl teamed up with Nine Inch Nails' Trent Reznor to record this masterpiece for the Sound City documentary.

---
2. "My God Is the Sun"
QOTSA's latest album …Like Clockwork earned them 3 Grammy noms and was their first album to top the US charts. Because of a bad judgment call by the Grammys, this song got cut off during the closing number.

---
1. "Go With the Flow"
This song is pure adrenaline. We suggest putting it on repeat.