Think Awards Season Is Over? Not Quite! Here's What's Left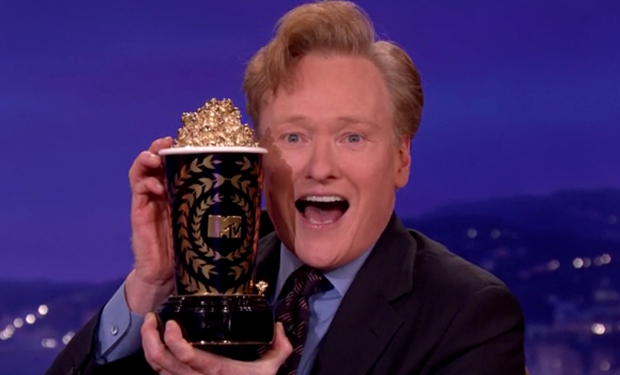 Posted by K Thor Jensen on
Sure, the big ceremonies have come and gone but awards season is just getting started. Here's a guide to the lesser-known awards shows that still have statues to hand out.
3/12 – BAFTA Games Awards
The British Academy of Film and Television Arts has spread out to other media as well, and their 2014 games awards will include the naming of Rockstar Games as the recipient of the Academy Fellowship.
3/29 – Kids Choice Awards
Nickelodeon's slime-filled celebration of everything that little ones like is hosted by Mark Wahlberg this year and features categories like "Favorite Animated Animal Sidekick" and "Most Enthusiastic Athlete."
4/6 – Academy Of Country Music Awards
Pull on your boots and saddle up for the 49th annual ACM awards, which celebrate the best and brightest in the country and western world. Blake Shelton and Luke Bryan host the ceremony from Las Vegas.
4/7 – Shorty Awards
Yes, there is an awards show for Twitter. The Shorty Awards actually honors outstanding personalities across all social networks, and this year's event (held at the Times Center in New York) will see the crowning of a new Best Fake Account.
4/13 – MTV Movie Awards
Conan O'Brien just got tapped to host this often irreverent awards show, so expect hijinks to ensue. It's the only awards show to give Lifetime Achievement Awards to both Clint Howard and Godzilla.
4/26 – IIFA Awards (aka The Bollywood Oscars)
Hollywood's not the only movie town that likes to lionize its stars with little golden statues. The IIFA is the Indian Film Academy, and this year sees them holding their 15th awards gala. Kevin Spacey is hosting an "acting masterclass" in conjunction with the event.
5/1 – iHeartRadio Music Awards
The Internet radio platform owned by ClearChannel has its own awards show, where winners are picked by Internet voting. In addition to the usual categories, they give trophies for "Best Fan Army" and "Best Lyrics."
5/15 – American Comedy Awards
The only awards show dedicated to just the funny stuff, this show is often a blast to watch as comedians go wild on the podium. In addition to movies and TV, they give out awards for "Best Club Comic" and "Best Viral Video."
5/19 – Webby Awards
It's insane that the International Academy of Digital Arts and Sciences been giving out Webby Awards for eighteen years – has the Internet really been around that long? Judges include luminaries like Biz Stone and Arianna Huffington.
6/8 – Tony Awards
The T in EGOT, the Tonys are the last stop for awards season most years. Celebrating the best in Broadway theatre, this year's ceremony will be nominated by that ol' singing Wolverine Hugh Jackman.