SXSW 2014: Don't Miss the Last Day of the IFC Fairgrounds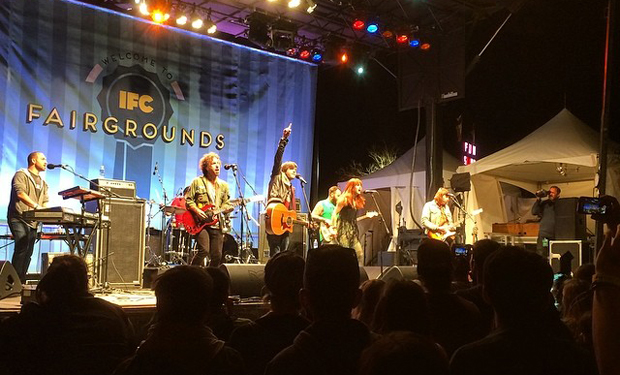 Posted by FIX Staff on
Today is the last day to catch the IFC Fairgrounds, the "Slightly Off" carnival and county fair that's taken over Austin's historic Palm Park (East 3rd & Red River) this week.
Visitors have seen blue ribbon bands the past two days and can expect to see many more, including Cherub, Royal Canoe, White Sea, and Saint Rich. (See here for full lineup.)
IFC's also been dishing out prize winning food from some of Austin's most popular food trucks such as Slab, Chi'lantro, and free ice cream sandwiches from CoolHaus.
Attendees have also enjoyed riding down the Twizzlers Fun Slide, relaxing in the Hotels.com Lounge, going off the deep end in IFC's pool theater, and winning prizes from playing classic carnival games.
Don't miss all this and more at the IFC Fairgrounds in Palm Park, open one last day from 2:00pm-10:00pm.