President Obama Stops by Between Two Ferns. No, Really.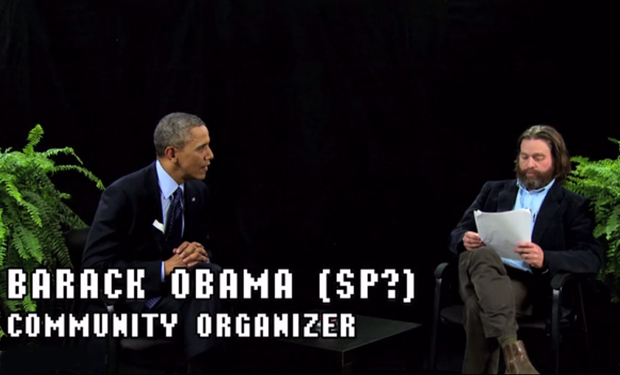 Posted by Melissa Locker on
Good morning, America! The citizens of this fine nation woke up to the news that President Barack Obama stopped by Between Two Ferns with Zach Galifianakis, and it was awesome. Galifianakis did not hold back, and neither did the President. Watch the two trade jabs about "Ambassador Rodman," "North Ikea," and the third Hangover movie below. It's your civic duty.
Read more:
– 10 Cruelest Insults on Between Two Ferns
– Justin Bieber Gets Whipped by Zach Galifianakis
Want the latest news from IFC? Like us on Facebook and follow us on Twitter@IFC