See Les Claypool, The Hold Steady and More at the IFC Fairgrounds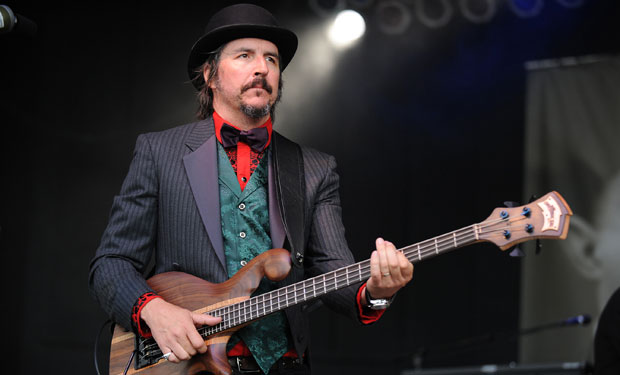 Posted by FIX Staff on
IFC has just released even more exciting details about the IFC Fairgrounds! In what will be IFC's largest SXSW event to date, the network will be transforming downtown Austin's Palm Park (East 3rd St. & Red River) into a festive and free outdoor experience for all to enjoy — part carnival, part state fair and as always, "Slightly Off."
The Fairgrounds is open to badge holders, wristband holders, and the general public.
There will be blue ribbon bands, including The Hold Steady, Les Claypool Duo De Twang, Temples, Saint Rich, Jeremy Messersmith, and many more. The Mowglis will also be featured and playing during the IFC Fairgrounds' Subway Fresh Artist Hour. Check out the full lineup posted here.
There will also be prize-winning food from local food trucks Slab and Chi'lantro, plus free ice cream sandwiches each day from CoolHaus.
Attendees can also enjoy music in two unique lounge areas, including the "Deep End Theater" – a multimedia lounge in the park's empty pool. The lounge will feature some of your favorite pool moments in cinema and TV history, curated by Alamo Drafthouse and IFC's "Slightly Off Cinema".
Adding to the entertainment will be a giant three-lane fun slide, where attendees can grab a burlap sack, climb the stairs, take the plunge, and then upload their best selfies taken with the slide. Also, classic carnival games will be scattered throughout the Fairgrounds, where winners can score beer tickets and other prizes.
Lastly, don't miss the Celery Man on Thursday, March 13th! Get stalked with a photobomb and #CrunchGreatness with CoolHaus sandwich flavors brought to you by the Oregon Celery Supporters. You can help bring back celery, America's most underappreciated vegetable, click here to find out how you can help.
Add the IFC Fairgrounds to your SXSW Schedule, and start plotting your trip!