6 Amazing Steve Buscemi Cameos in Movies & TV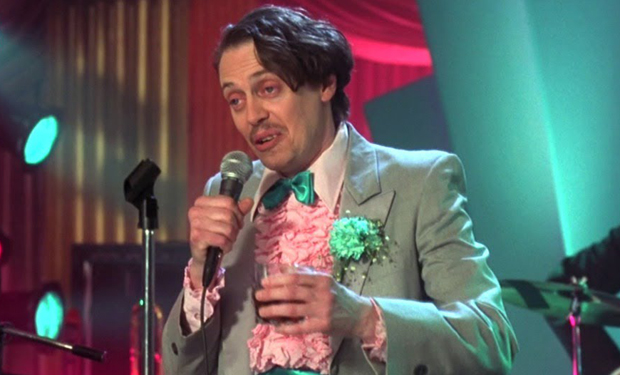 Posted by K Thor Jensen on
3. Pulp Fiction
As waiter Buddy Holly (not the famous one), Buscemi is almost unrecognizable in the diner scene with Uma Thurman and John Travolta.

---
2. Vibes
Buscemi shows up for a scene as an inveterate gambler trying to exploit Cyndi Lauper's psychic powers in this late 80s oddity.

---
1. Billy Madison
For a while, it was a given that any Adam Sandler movie would feature a Buscemi cameo, and his brief bit as Danny McGrath in Billy Madison was possibly his creepiest moment.