6 Amazing Steve Buscemi Cameos in Movies & TV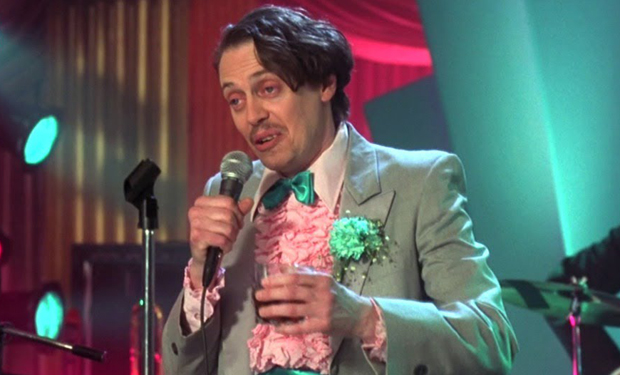 Posted by K Thor Jensen on
One of the most famous character actors of the modern era, Steve Buscemi has won raves for lead roles in Boardwalk Empire, Fargo and dozens of other movies and TV shows. But he also really likes to do unexpected cameos in other people's projects. Before watching Buscemi tonight on Portlandia, take a look at some of his best appearances:
6. The Wedding Singer
Buscemi got huge laughs in Adam Sandler vehicle The Wedding Singer as a sloshed guitarist who delivers a viciously depressing speech.

---
5. The Adventures of Pete & Pete
In the early '90s Buscemi appeared on this cult favorite Nickelodeon show as guidance counselor Phil Hickle. He did three episodes, so it stretches the definition of "cameo," but it owned.

---
4. The Big Lebowski
Buscemi barely has any lines as the infinitely picked-on Donny in The Big Lebowski, but he steals every scene he's in.