7 Crazy Things You Never Knew About Scarface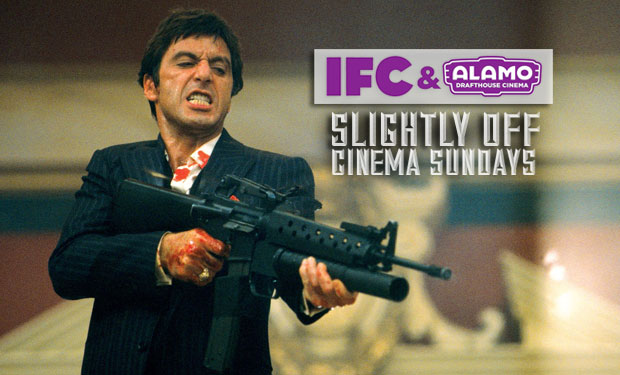 Posted by K Thor Jensen on
4. De Niro Was Approached for Tony Montana
Robert De Niro and Al Pacino are arguably the two most iconic actors of their generation, and Brian DePalma actually wanted the Raging Bull star to play Tony Montana, but he turned the role down.

---
3. A Special "Gun Synchronizer" Was Invented for the Massacre Scene
Capturing the muzzle flash of a gun has long been a tricky proposition for filmmakers – the fraction of a second that the burst appears often doesn't match up with the camera's shutter. So, for Scarface, effects men Ken Pepiot and Stan Parks built a machine that only let the guns fire in synch with the camera.

---
2. Michelle Pfeiffer Gave Pacino a Scar for Real
During her screen test for the role of Elvira Hancock, Michelle Pfeiffer got a little too into things opposite Al Pacino. In a show of emotion, she smashed some plates on the set and a shard from one of them ended up giving Pacino a nasty gash on his hand.

---
1. Brian De Palma Won't Reveal What They Used for Cocaine
Powdered milk was supposed to be used as a substitute for the mountains of cocaine in the movie, but De Palma was unhappy with how it looked on the screen. What he substituted for it is still a mystery – he won't tell, but an urban legend speculates it was real cocaine.