7 Crazy Things You Never Knew About Scarface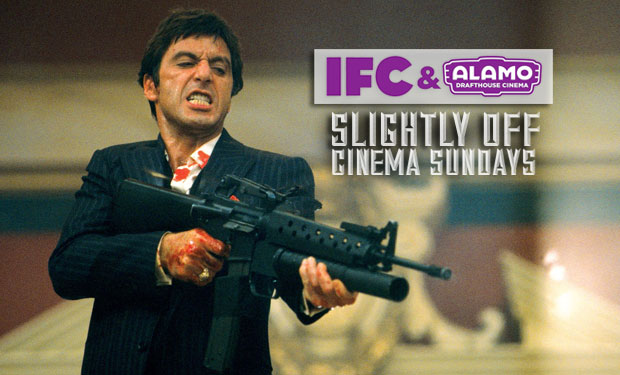 Posted by K Thor Jensen on
Brian DePalma's gangster epic is one of the most influential crime films of the last century, with a sizzling performance by Al Pacino as doomed cocaine kingpin Tony Montana. But you don't know everything there is to know about it, do you?
7. Steven Spielberg Directed One Scene
During the filming of the climactic assault on Tony's mansion, Steven Spielberg (fresh off the success of E.T.) visited the set. As a gesture of respect, De Palma passed the director's chair to him for one shot, where a henchman throws a spike over the wall to scale the roof.

---
6. The X-Rated Version Was Released in Theaters
DePalma's original cut was given an X rating by the MPAA. Several re-cuts later, he brought in a panel of experts to testify that it was an accurate portrayal of the drug world. They gave it an R and DePalma took that R, put it on the original (more violent) cut and released it to theaters.

---
5. Miami Refused to Let Them Film There
After reviewing the movie's script, the Chamber of Commerce in Miami denied De Palma's request for a filming permit, believing that it would paint the city and Cuban immigrants in a negative light. The production was moved to Los Angeles