Double Threats: 5 Seriously Funny Action Films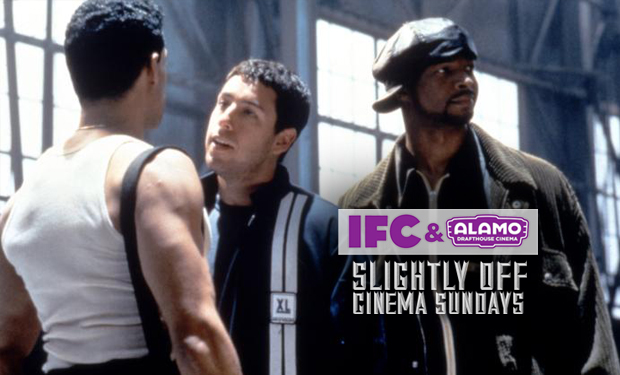 Posted by K Thor Jensen on
There's nothing that defuses tension as well as a few laughs, and some action movies walk that tightrope perfectly, ably blending comedy and carnage for maximum pleasure. Bulletproof (which airs this Sunday at 9PM EST) is a prime example, but here are 5 other funny action classics.
1. Hot Fuzz
Edgar Wright is a master of action comedy, and easily his funniest film takes the Bad Boys aesthetic to small-town Britain.

---
2. Kung Fu Hustle
Stephen Chow is a master of the curious melding of light-hearted comedy with balls-out martial arts, and Kung Fu Hustle might be his crowning achievement.

---
3. Tropic Thunder
The meta-fictional conceit of a group of pampered actors being put in the middle of a real war zone was enough for laughs, but throw in one of Tom Cruise's most insane performances and you've got a solid contender.

---
4. Kiss Kiss Bang Bang
Shane Black's 2005 crime caper comedy gets big laughs with stellar performances from Robert Downey Jr, Corbin Bernsen and even Val Kilmer as a gay detective.

---
5. Beverly Hills Cop
One of Eddie Murphy's most iconic roles, Axel Foley's smart-ass Detroit attitude rubs up against the City of Angels' 1980s excess for insane laughs.