5 Incredible St. Vincent Songs to Brighten Your Week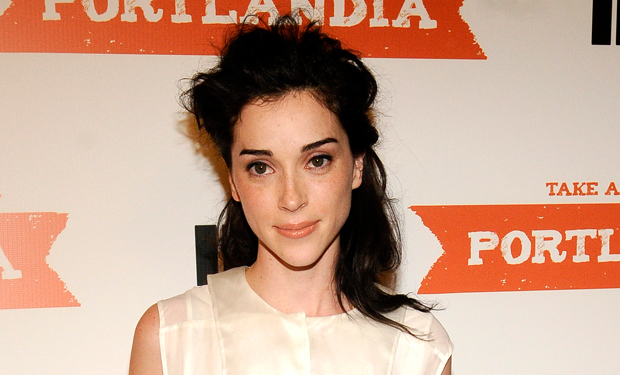 Posted by Cher Martinetti on
Nothing cures the Monday blues like good music. Here are some of our fave St. Vincent songs. Turn up the volume, put them on repeat, and then catch St. Vincent's Annie Clark on this week's Portlandia, airing Thursday at 10/9c.
5. "The Party"
"I licked the ice cube from your empty glass. Oh we stayed much too late, till they're cleaning the ashtrays". Sounds like our kind of party!

---
4.  "Roslyn"
Forget the fact that this song was part of the Twilight: New Moon soundtrack. St. Vincent + Bon Iver = Good Music.

---
3. "Del Rio"
This newly released b-side is awesome. That's all you need to know.

---
2.  "Tango Till They're Sore"
St Vincent's cover of the Tom Waits song is magic. Just a girl and her guitar singing one amazing song.

---
1. "Digital Witness"
Try listening to her most recent single without dancing. We dare you.