Will Ferrell and RHCP's Chad Smith to Face Off in Epic Drum Battle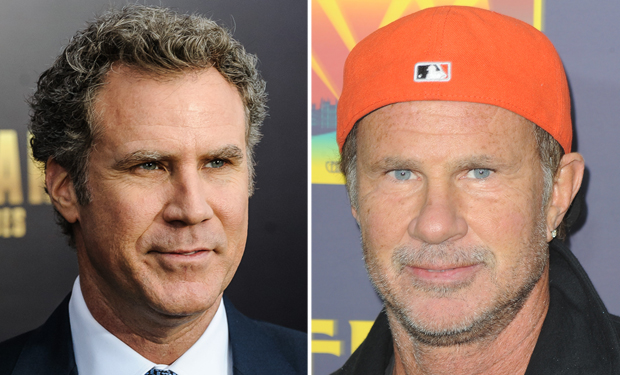 Posted by Melissa Locker on
Will Ferrell and Red Hot Chili Peppers drummer Chad Smith bear a passing resemblance to each other, but like The Highlander, there can only be one. Their weapon of choice to wipe each other off the face of the earth? Drums.
The faux-rivalry between Smith and Ferrell kicked off last week, when Ferrell revealed the two are actually the same person. "A lot of people think that it's me playing for the Red Hot Chili Peppers," Ferrell wrote. "The truth of the matter is there is no Will Ferrell. Only Chad Smith."
Last week, Chad Smith challenged his lookalike to a drumming contest via Funny or Die's Instagram.
"Drum battle, me and you," Smith said in the clip. "I've seen your skills — you don't got 'em." Ferrell has accepted the challenge, via Reddit:
"Hi, Chad. Will Ferrell here. I saw your video and I graciously accept your invitation to a drum battle. If we can raise $300,000 for Cancer For College I will face off with you in the greatest drum vs. cowbell showdown the world has ever seen. We can do it on stage at a Red Hot Chili Peppers concert or in front of a mutually convenient public library. Your call. Also, would you rather fight a hundred duck sized ducks or one horse sized horse?"
Stay tuned for more details on the drum-off as they emerge.
Want the latest news from IFC? Like us on Facebook and follow us on Twitter@IFC