Podcasts: This Week on WTF and Comedy Bang! Bang!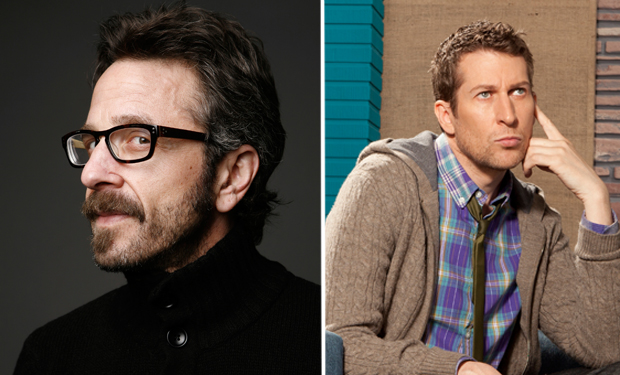 Posted by Melissa Locker on
This week on WTF with Marc Maron, Marc talks to David Bronner about the life and legacy of his grandfather's famous creation, Dr. Bronner's Magic Soap. Then on Thursday, Marc talks to Ron White, an actor and comedian of whom Marc is a huge fan:
I love Ron White. He is a great fucking comedian. No two ways about it.

— marc maron (@marcmaron) November 15, 2010
Subscribe to WTF with Marc Maron here.
Over on Comedy Bang! Bang!, James Adomian stops by along with Jon Daly to discuss all things Red Hot Chili Pepper and Jon's tribute to RHCP, "Abracadabralifornia."
Subscribe to the Comedy Bang! Bang! podcast here.

Want the latest news on Maron? Like the show on Facebook and follow us on Twitter@MaronIFC For the latest news from Comedy Bang! Bang!? Like them on Facebook and follow them on Twitter@comedybangbang and use the hashtag #cbbtv.
Maronreturns to IFC in 2014