Podcasts: This Week On WTF with Marc Maron and Comedy Bang! Bang!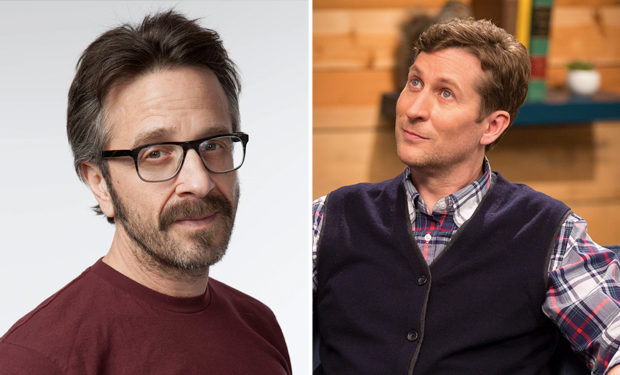 Posted by Melissa Locker on
This week on WTF with Marc Maron, Marc talks to two incredible comics: Mike and Molly star Billy Gardell, who describes taking the long road from stand-up comedy to television success, something Marc knows something about. Then on Thursday, Marc sits down with Laurie Kilmartin, who came to fame on Last Comic Standing before becoming a writer on Conan.
On Comedy Bang! Bang!, Scott Aukerman kicks off Sex Party Season with Community star Gillian Jacobs and Paul F. Tompkins reprising his role as Garry Marshall. Listen up!
Want the latest news on Maron? Like the show on Facebook and follow us on Twitter@MaronIFC
Want the latest news from Comedy Bang! Bang!? Like them on Facebook and follow them on Twitter@comedybangbang and use the hashtag #cbbtv.
Maronreturns to IFC in 2014