See Fred Armisen and Marc Maron Live at the Moontower Comedy Festival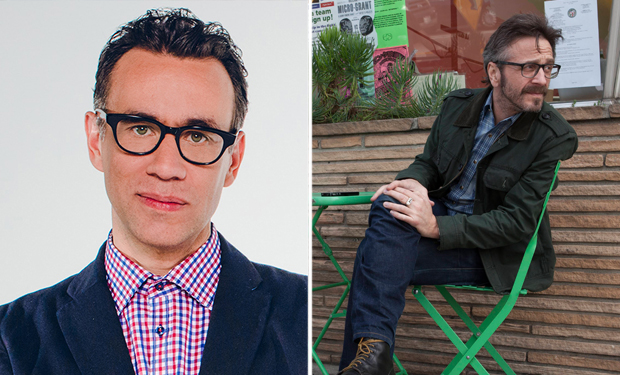 Posted by Melissa Locker on
2014 is looking good on the all-Fred-Armisen-all-the-time front.
Not only is a new season of Portlandia kicking off on Feb. 27th, but now comes news that Fred (with special guest Ian Rubbish) is headlining this year's Moontower Comedy & Oddity Festival. Another IFC star will be at the festival too: Marc Maron will be making an appearance at Moontower, alongside the Kids in the Hall, Aziz Ansari, Hannibal Burress, Mike Birbiglia, Demetri Martin, Maria Bamford, Dennis Miller and many more.
This is the third annual Moontower event, which celebrates the best and weirdest in stand-up, sketch, and improv comedy. The festival takes place April 23 to 26, and tickets are on sale now.
Portlandia returns to IFC on Thursday, February 27, 2014 at 10/9c. Maronreturns to IFC in 2014.