IFC Fairgrounds to Bring Bands, Booze and More to SXSW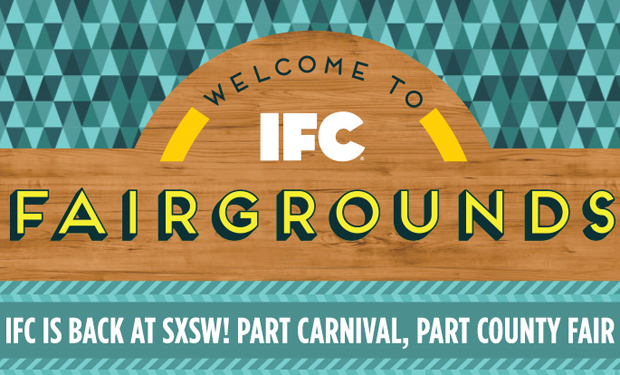 Posted by FIX Staff on
IFC is back at SXSW 2014, transforming Downtown Austin's historic Palm Park (East 3rd St. & Red River) into a one-of-a-kind #IFCsxsw celebration that is part carnival, part county fair, and as always – "Slightly Off."
Come out to the IFC Fairgrounds during SXSW Music (Wednesday, March 12 – Friday, March 14) and enjoy the Blue Ribbon Bands, prize-wining food, carnival games, beer and the tallest fun slide in Austin. While you're there, make your way to the center of the park and check out the IFC Fairgrounds Main Stage, featuring three days of kick-ass music with bands such as American Authors, Vance Joy, The Mowglis, just to name a few.
Add the IFC Fairgrounds to your SXSW Schedule and be sure to tag your photos and tweets with #IFCsxsw when you visit!
Can't wait until SXSW Music for all the fun? Catch IFC's Portlandia panel during SXSW Interactive & Film on Tuesday, March 11, featuring sneak peek clips from the new season and an in-person Q&A with creators Fred Armisen and Carrie Brownstein.
Keep your eye out for more "Slightly Off" festivities IFC has in store for SXSW 2014!