8 Funniest Moments in Serious Mob Movies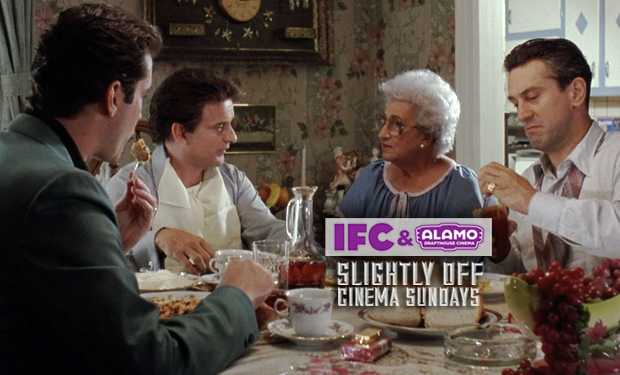 Posted by Evan Saathoff on
Even the darkest movies can spare a little time for levity, something Martin Scorsese understands and explores to great effect in GoodFellas. Here are eight great mobster movie moments that stop with all the insane killing long enough to give a chuckle or two.
8. The King of New York – Christopher Walken Dances
While this moment may not be funny on purpose, the sight of Christopher Walken dancing is total grumpy person Kryptonite. He has the moves that make the man.

---
7. Donnie Brasco – It's a Fugazi
Al Pacino's aging mobster cannot believe his diamond ring is a fake. When Johnny Depp breaks it to him, his defensive shock is absolutely adorable. Meanwhile, a minor catchphrase is born.

---
6. Ghost Dog – He Calls Himself Ghost Dog
The mob guys in Ghost Dog are both dangerous and hilarious in equal measure. They do serious damage to our favorite urban samurai, but their examination of hip-hop stage names is comic perfection.

---
5. The Usual Suspects – He'll Flip Ya
What is Benicio del Toro saying? No one knows. But whatever it is, The Usual Suspects would be a completely laugh-free affair without his amazing contribution to the ensemble.