13 Death Scenes That'll Make You Squirm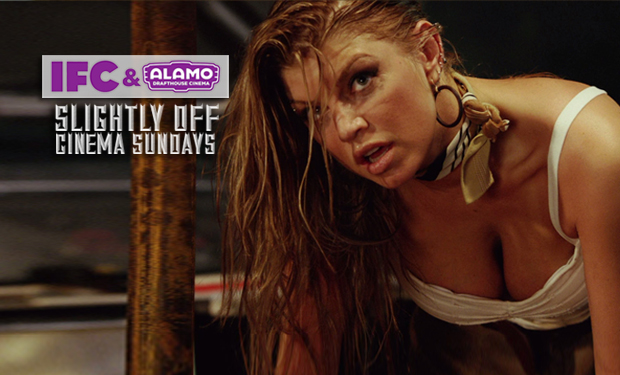 Posted by Evan Saathoff on
Robert Rodriguez's Planet Terror is pretty much an unbroken series of awesome but gory death scenes, something the director seems to be a big fan of. But he's not the only one. From the icky to the downright unsettling, here are some of cinema's nastiest shuffles from this mortal coil.
WARNING: GRAPHIC CONTENT
13. Sin City – Marv Finally Kills Kevin
It's not the massive dismemberment or being eaten alive that makes this cringeworthy. It's Elijah Wood's sickening lack of reaction. Any sane person would be screaming their head off.

---
12. Planet Terror – Fergie Gets It
Poor Fergie, there's no happy spin on having your internal organs showered all over an empty Texas highway.

---
11. Dawn of the Dead – Blood Pressure Down
Why you would check your blood pressure during a zombie attack is anyone's guess, but the imagery adds a level of claustrophobic fear to a once benevolent machine.

---
10. Indiana Jones and the Temple of Doom – Heart Removal
This one's more for kids than adults, but it definitely made a mark. Having your heart ripped out is one thing, that you get to keep living while someone lowers you slowly into lava is just cruel.

---
9. Zombi 2 – Splinter in the Eye
Our eyes are among the softest, most vulnerable parts of our body, so watching someone have theirs slowly impaled on a dirty wooden splinter is about as horrifying as it gets.