The 10 Best Nerdy Dance Scenes Ever Filmed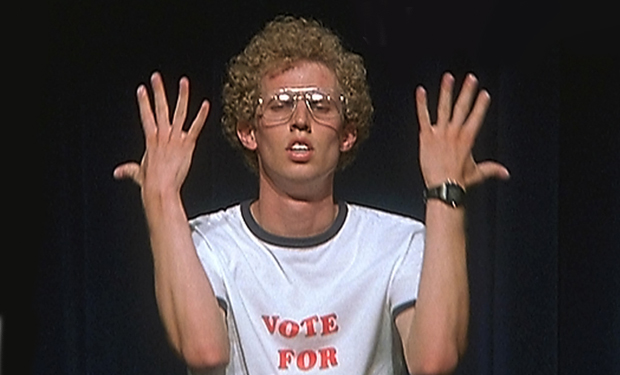 Posted by K Thor Jensen on
We don't know what it is about geeks getting down, but it's always funny. Here's our guide to the best nerdy dance scenes ever.
10. Revenge of the Nerds
Poindexter smokes weed for the first time and gets crunk in this classic scene from Revenge of the Nerds.

---
9. Sixteen Candles
When Farmer Ted finally gets a chance to strut his stuff on the dancefloor in this John Hughes classic, it's wild.

---
8. The Fresh Prince of Bel-Air
The Carlton Banks dance has become legendary for its utter, unashamed nerdiness.