10 Reasons Why Jim Carrey Ruled the '90s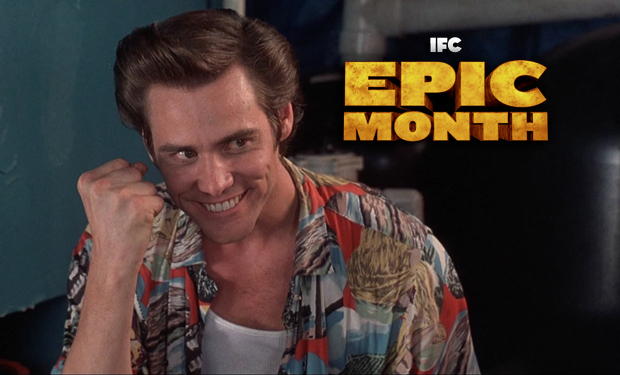 Posted by Evan Saathoff on
While today's Jim Carrey has settled into an interesting support player in films like Kick-Ass 2 and The Incredible Burt Wonderstone, it's nice to look back and remember what a powerhouse he was in his '90s heyday. Here are just ten of his best contributions.
10. Ace Ventura Is Awesome
People forget what a weirdly awesome character Carrey created with Ace Ventura. Long before Borat, this was the impression every class clown had in their repertoire.

---
9. Fire Marshall Bill
Before taking the movie world by storm with Ace Ventura, Carrey shared his manic brilliance with TV audiences on In Living Color.

---
8. He Introduced a New Generation to Tony Clifton
Not just anyone could play Andy Kaufman because the role also requires a perfect impression of his rude alter ego, Tony Clifton.