Don't Be a Joker: Watch & Tweet Full Metal Jacket with Matthew Modine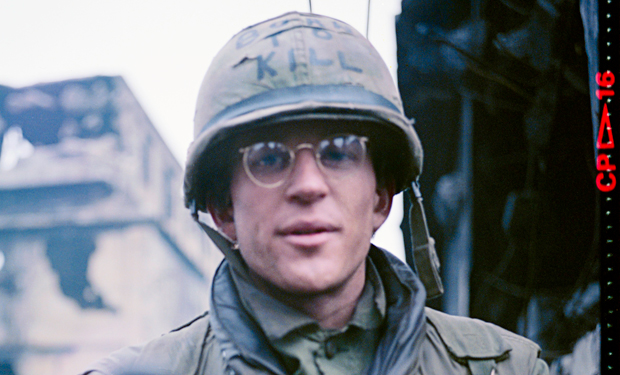 Posted by Melissa Locker on
Full Metal Jacket fans, report for duty. IFC is airing Stanley Kubrick's war epic tonight at 8:15pm EST. But that's not at all: Matthew Modine, who played the film's protagonist, Pvt. J.T. "Joker" Davis, will be tweeting with Marine Corps Times readers throughout the night.
Follow and tweet him your questions at @FMJDiary and use the hashtag #FullMetalJacket. The discussion will be aggregated in real time, at marinecorpstimes.com/fullmetaljacket.
One lucky participant will win an autographed copy of the film's 25th anniversary edition on Blu-ray. FIVE participants will win a code to download the Full Metal Jacket Diary iPad app for FREE (a $9.99 value). Anyone that follows or tweets @FMJDiary on Thursday night will automatically be entered into a random drawing.*
*Disclaimer: IFC is not a sponsor of the giveaway.