See Scott Aukerman and The Birthday Boys at the Riot LA Comedy Festival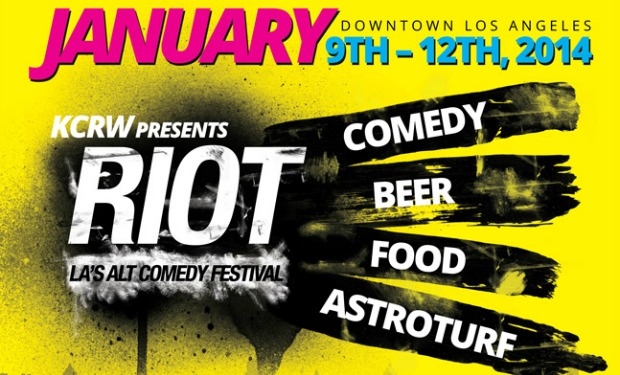 Posted by Melissa Locker on
We hear laughter can cure a hangover — or at least the winter blahs — so it's a good thing that the first comedy festival of 2014, Riot LA, is kicking off January 9th-12th in Los Angeles.
We're extremely excited to announce that not only are we sponsoring the festival, but there will be live podcast taping of Scott Aukerman's Comedy Bang! Bang! and The Birthday Boys will be performing alongside over 100 comics who will perform at over 45 comedy shows during the festival.
The line up is filled with incredibly funny people like The Sklar Brothers, Doug Benson, Jon Benjamin, Paul F. Tompkins, Kristen Schaal, Kate Berlant, Kyle Kinane, Todd Barry, and tons more. You can pick up weekend passes for just $85, which is nothing to shake a stick at for four days of comedy. Head over to their website for details, and we'll see you there!
Want the latest news from IFC? Like us on Facebook and follow us on Twitter@IFC