IFC and The Alamo Drafthouse Team Up For "Slightly Off Cinema Sundays"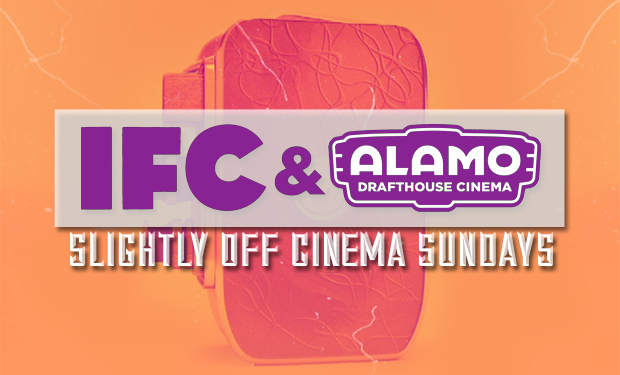 Posted by Melissa Locker on
We're teaming up with Alamo Drafthouse Cinema to make Sunday nights just a little more fun for movie fans.
Beginning in January 2014, the network and theater chain will join forces for "IFC and Alamo Drafthouse Slightly Off Cinema Sundays," with thematically paired movie line-ups every Sunday night. Each month there's a new theme and a new line-up of movies.
We're kicking things off in January with a theme of Novel Flicks — movies based on bestselling books like No Country for Old Men to The Last Temptation of Christ on IFC and Fight Club and Sense and Sensibility in Alamo theaters.
If you like book themes, you'll definitely love IFC's upcoming original, the epic miniseries The Spoils of Babylon, based on the best-selling novel by Eric Jonrosh, premiering Thursday, January 9 at 10 pm ET/PT.
Want the latest news from IFC? Like us on Facebook and follow us on Twitter@IFC