10 Reasons Why Rushmore Is a Masterpiece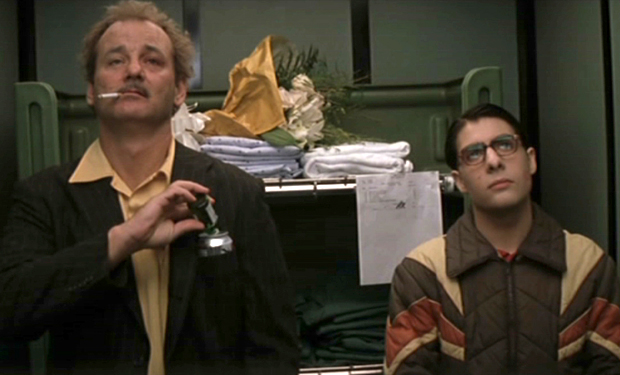 Posted by Evan Saathoff on
If someone you know doesn't like Rushmore, have them see a doctor immediately. This is one of the best films of the last thirty years, not only filled with great left-field moments, but also a statement of purpose from a director who has yet to stray from the path set here. It's time to give it up for Rushmore.
---
1. The Score
Mark Mothersbaugh's incredible score helped give the film an automatic identity which has never gone out of style.
---
2. Dirk Calloway
Lucky Mason Gamble. He came this close to being known for the rest of his life as the kid from Dennis the Menace. Now he gets to be known as the kid who spat at Bill Murray.
---
3. The Max Fischer Players
When it comes to straight-up comedy, nothing beats Max's theatrical presentations of well-known movies like Serpico in this film and Armageddon and The Truman Show at the MTV Movie Awards.