10 Lady Vampires Who Could Bite Us Anytime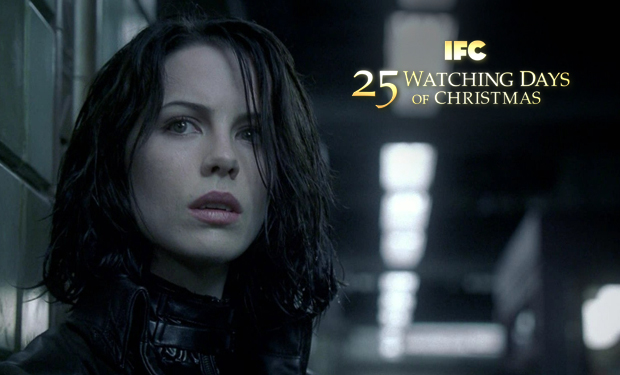 Posted by K Thor Jensen on
There's always been something seductive about the undead – well, not zombies, but vampires. The erotic draw of a bloodsucker has been heavily documented in movies, and here's our list of the 10 most stunning female vampires ever caught on film.
---
10. Selene, Underworld
Played by Kate Beckinsale, Selene looks great in a leather catsuit hunting down werewolves, evil vampire elders and other nefarious creatures of the night.
---
9. Odette, Transylvania 6-5000
Geena Davis stars as a nymphomaniac vampire (our favorite kind!) in a totally absurd outfit in this goofy 1985 comedy.
---
8. Satanico Pandemonium, From Dusk Till Dawn
Salma Hayek caught everybody's attention as the stripper vampire Satanico Pandemonium in this 1996 Tarantino / Rodriguez classic.