10 Reasons Why We're Thankful for Stanley Kubrick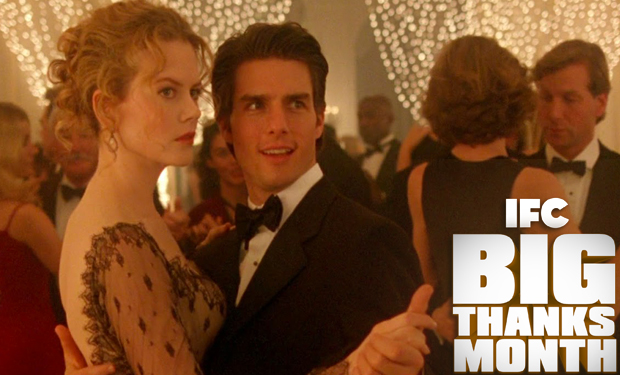 Posted by Evan Saathoff on
Thanksgiving is just around the corner. As everyone knows, a time for taking stock of the blessings in our lives. That means giving thanks to the many filmmakers who have tired endlessly to entertain us through the years. Few filmmaker deserves that gratitude more than Stanley Kubrick. Here are just 10 of the many incredible gifts he rained upon us.
10. Those Creepy Twins From The Shining
Maybe twins were always creepy. Or maybe Stanely Kubrick made them creepy for the first time in The Shining. Who can say? Either way, keep an eye out.

---
9. Eyes Wide Shut
That piano. That orgy. That icy cold Nicole Kidman. Kubrick's final film confused viewers when it came out but only grows more classic with time.

---
8. The Killing
Sometimes you just want a straightforward, no-frills heist movie. And early Kubrick entry, The Killing, is easily one of the best.