Patton Oswalt's 10 Greatest Twitter Victories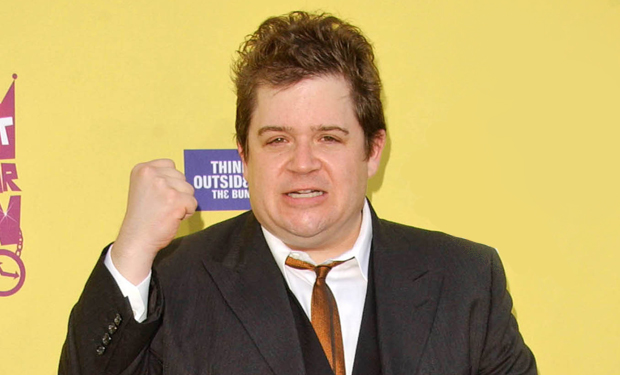 Posted by K Thor Jensen on
6. Toronto International Film Festival
Trending topics are ripe ground for Patton Oswalt, and the Toronto International Film Festival gave him the opportunity to mock both indie films and Salon (again).
CLICK BAIT (USA) A @Salon writer has just 12 hours to find the misogynist subtext in a Family Circus cartoon. Gripping. Griping. #TIFF13

— Patton Oswalt (@pattonoswalt) September 8, 2013
---
7. DC Comics
Oswalt is a huge self-proclaimed comics nerd, but when DC rebooted their universe and hassled him with market researchers, he opened fire on the beleaguered company.
@millerunc: @pattonoswalt Neilsen? Read that DC had hired them. // They sure did. I also bought my last DC comics, EVER, today.

— Patton Oswalt (@pattonoswalt) September 28, 2011
---
8. Joyce Evans
The comedian took Philadelphia journalist Joyce Evans to task for her ill-conceived Breaking Bad tweet.
Thought "Breaking Bad" was hot last Sunday? @FOX29philly See who's breakin' bad in SW Philly leavin' 6 people SHOT – Tonite at Ten!

— Joyce Evans (@JoyceEvansFox29) October 7, 2013
.@JoyceEvansFox29 Hitler had one ball! But the Phillies HIT lots of BALLs in their game against NY! Tonight at 10!

— Patton Oswalt (@pattonoswalt) October 8, 2013
---
9. This American Life
Patton took aim at the remarkably low-key nature of NPR mainstay This American Life's reporting with a series of parodic ideas for future shows.
A small, local post office. #ThisAmericanLifeStories

— Patton Oswalt (@pattonoswalt) July 10, 2012
---
10. Everyone
One of Oswalt's most amazing Twitter runs was a streak of two-part tweets that, when read out of context, fooled thousands into thinking he'd lost his mind.
For you simpletons who see everything in "black" and "white": if racism, misogyny, hatred and fear are BLACK, then

— Patton Oswalt (@pattonoswalt) August 17, 2013
My grandchildren had better be WHITE. And I mean PURE WHITE, or we're not going to have a country anymore. #tolerance

— Patton Oswalt (@pattonoswalt) August 17, 2013