Patton Oswalt's 10 Greatest Twitter Victories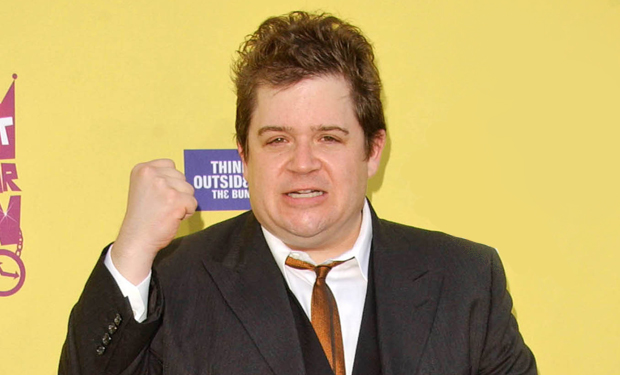 Posted by K Thor Jensen on
Twitter has become an essential tool in the comedian's arsenal, and few deploy it with the verve that Patton Oswalt does. Or the anger – Oswalt doesn't suffer fools gladly, and Twitter is full of fools. Here's a rundown of his best ownings in 140 characters or less.
1. Amy's Baking Company
When Kitchen Nightmares walked away from this Scottsdale disaster, they became a laughing stock for the world. Patton took the opportunity to tease them and they humiliated themselves further with some incoherent replies.
@pattonoswalt AND WHY WOULD WE CARE ABOUT SOME LAME WEDDING DJ LIKE YOU. STOP USING OUR NAME TO TRY AND DRUM UP BUSINESS. YOUR JEALOUS.

— Amy's Baking Co (@AmysBakingCo) May 14, 2013
---
2. Dave Anthony
Other comedians don't walk away from Patton Oswalt unscathed, as he tore up Walking Room host Dave Anthony in August of 2013.
.@daveanthony You promised me you were going to drink yourself to death earlier today.

— Patton Oswalt (@pattonoswalt) August 25, 2013
---
3. Salon.com
When Salon took umbrage at a quasi-racist joke (at the expense of a news station that actually made a racist joke), Oswalt struck back with some razor-sharp jabs at the left-leaning site.
http://t.co/ewr6QEcWlv: It's Like If Your Baptist Aunt Who Doesn't Get Jokes Turned Into A Website!

— Patton Oswalt (@pattonoswalt) July 13, 2013
---
4. Prodigal Sam
Youth group pastor Sammy Rhodes drew the ire of many comedians by blatantly plagiarizing their work, but none took it as personally as Patton, who made it his mission to shut the joke thief down.
. @prodigalsam: "Pray and let God worry." – Martin Luther // "Fuck you, joke thief." – God

— Patton Oswalt (@pattonoswalt) June 2, 2013
---
5. Donald Trump
Everybody owns Donald Trump on Twitter – the right wing pot-stirrer loves to put his foot in his mouth – and Patton Oswalt is no exception.
To Donald Trump's credit, I think he actually writes his own Tweets. Unless he's hired a gibbon to do it. And paid it in PCP.

— Patton Oswalt (@pattonoswalt) August 25, 2012