Do the Time Warp with IFC's Rocky Horror Watch-Along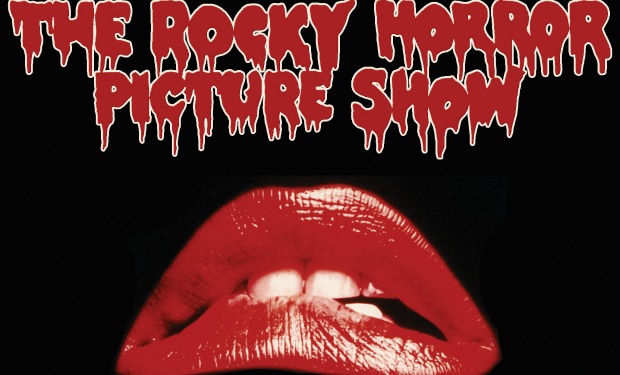 Posted by Melissa Locker on
This Scream-O-Ween, we're celebrating Halloween right. Starting Sunday, October 27th at 12am EST, we're showing The Rocky Horror Picture Show every night at midnight. So pick your showing, grab the sweetest transvestite from Transylvania and head up to the lab, and see what's on the slab.
Here are the instructions for The Rocky Horror Picture Show watch-along:
When you see #RICE, throw rice along with the on-screen wedding guests.
When you see #NEWSPAPER, cover your head because it's pouring rain.
When you see #WATERPISTOL, make it rain.
When you see #FLASHLIGHT, light up the place during the song "Over at the Frankenstein Place."
When you see #TIMEWARP, do exactly that.
When you see #RUBBERGLOVES, snap your gloves in sync to the song
When you see #NOISEMAKERS, celebrate at the end of the creation speech
When you see #CONFETTI, throw confetti as Rocky and Frank head toward the bedroom.
When you see #TOILETPAPER, throw (Scott's brand) toilet paper as Dr. Scott enters the lab and Brad cries out "Great Scott!"
When you see #TOAST, when Frank proposes a toast, throw your toast
When you see #PARTYHAT, when Frank puts on a party hat at the dinner table, put yours on
When you see #BELL, ring the bell when Frank sings "Did you hear a bell ring?"
When you see #CARDS, throw your cards during the song "I'm Going Home," when Frank sings "Cards for sorrow, cards for pain".
video player loading
.
.
.
Want the latest news from IFC? Like us on Facebook and follow us on Twitter@IFC
The Rocky Horror Picture Show airs on IFC on Sunday, Oct. 27 at 12:00 AM ET and 2:15 AM ET; Monday, Oct. 28 at 12:00 AM ET and at 2:15 AM ET; Tuesday, Oct. 29 at 12:00 AM ET and 2:15 AM ET; Wednesday, Oct. 30 at 12:00 AM ET and at 2:15 AM ET; Thursday, Oct. 31 at 12:00 AM ET, 2:15 AM ET, 6:45 AM ET, 9:00 AM ET, 11:15 AM ET and at 1:30 PM ET