8 Movies That'll Make You Love Jessica Alba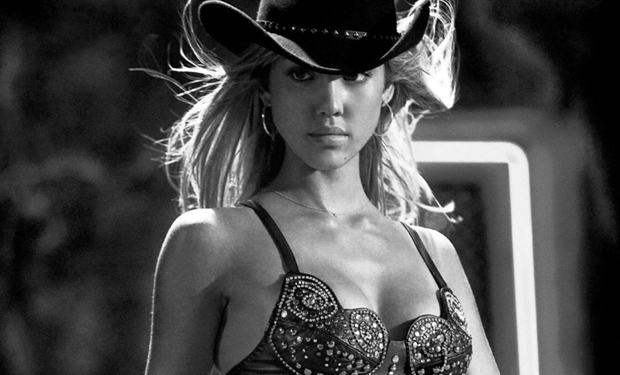 Posted by Evan Saathoff on
Jessica Alba has had a lot of badass roles. And looking at her upcoming projects, the actress is showing no signs of slowing down. From her appearance in Machete Kills (opening today), to her upcoming role in The Spoils of Babylon on IFC, as well as Sin City: A Dame to Kill For in 2014, there's a lot of Alba to look forward to. In the meantime, let's take a look at some of her best work. Prepare to fall in love.
---
1. Sin City
Everyone is in Sin City. Luckily that includes Jessica Alba, whose stripper character, Nancy Callahan, frequently shows up throughout the entire film. Usually stripping.

---
2. Machete
Despite looking like she could be blown over by a stiff gust of wind, Agent Sartana Rivera manages to be both a good cop and Machete's girlfriend in this wildly outrageous exploitation flick.

---
3. Machete Kills
She's back again! Briefly! With a cast this big, we just have to accept the little Jessica Alba we get, but at least she's kicking ass the whole time she's onscreen.

---
4. Idle Hands
Come for the slightly gory horror comedy about a guy with a possessed killer hand. Stay for a surprisingly young and adorable Jessica Alba.