7 Reasons Why We're Thankful for Jessica Alba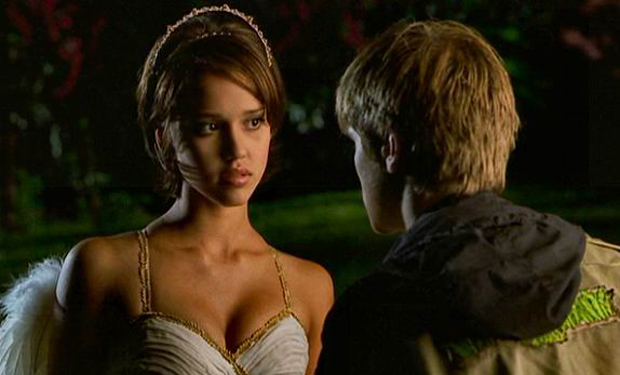 Posted by K Thor Jensen on
Jessica Alba is the featured guest on Comedy Bang! Bang! this Friday at 10/9c, so we decided to give her a warm welcome with seven reasons why we're thankful she exists.
1. Idle Hands Was Almost 15 Years Ago
Jessica Alba first hit our radar with the 1999 horror-comedy Idle Hands, where she played the main character's love interest (and stripped down to her underthings for good measure).

---
2. Dark Angel Was Awesome
Alba's two-season Fox action series Dark Angel (created by James Cameron) was cancelled far too early, but we got a lot of good (leather-clad) action on the way.

---
3. She's Coming Back for Sin City 2
Even though she refuses to do nudity (her Machete shower scene was done digitally), her role as stripper Nancy Callahan in Sin City was hot as hell.

---
4. She Named Her Pugs Sid & Nancy
I'm not sure how much Jessica Alba really loves '70s British punk, but naming a pair of pugs after Sid Vicious and his murdered girlfriend Nancy Spungen is a pretty cool move.