15 Stanley Kubrick Scenes That Will Give You Nightmares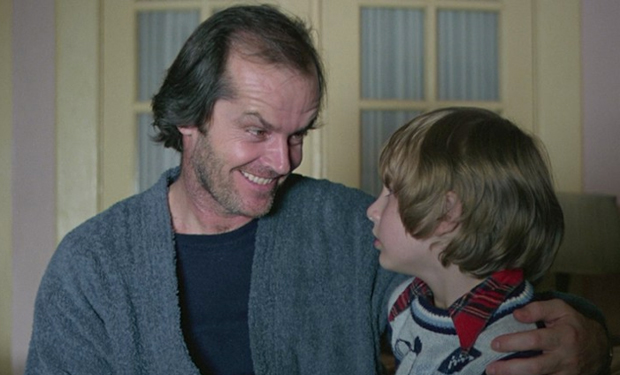 Posted by Andy Hunsaker on
Kubrick Weekend kicks off this Saturday on IFC with A Clockwork Orange at 8/7c, followed by The Shining.
The late, great genius director Stanley Kubrick was a master of mood, and when he wanted to, he could truly disturb and terrify you in new and exciting ways. Some of the most unsettling scenes in film history came from his work. In acknowledgement of his talent, let's run down fifteen of the scariest Kubrickian moments. Make sure you have a nightlight handy.
WARNING: NSFW
---
1. Hal Reads Lips (2001: A Space Odyssey)
The walls have ears when your space station is run by a supercomputer, and when it doesn't have ears, it still has an eye.
---
2. The Twins (The Shining)
Twins aren't always creepy – sometimes, they advertise gum and everything – but when they want to be, they will be.
---
3. The Beating of the Tramp (A Clockwork Orange)
The old ultraviolence is also the old ultramalevolence.
---
4. Hal Won't Open The Pod Bay Doors (2001: A Space Odyssey)
You really shouldn't leave your space helmet behind when you go out in space.
---
5. Furry Fellatio (The Shining)
If Shelley Duvall hadn't lost her mind by this point, this truly freaky image would do the trick.