Dirty Dozen: 12 Unbelievably Filthy '90s Movies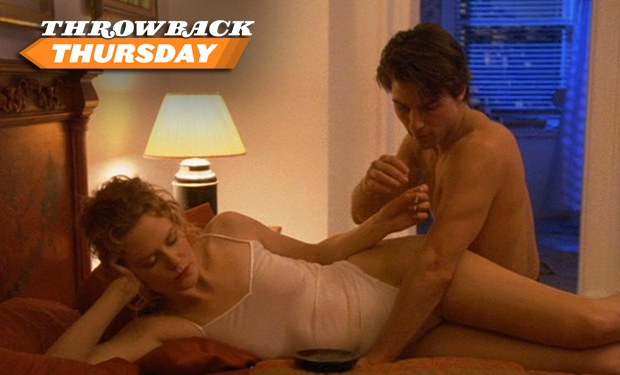 Posted by Evan Saathoff on
IFC Throwback Thursdays continues tonight with a double airing of Eyes Wide Shut starting at 8/7c.
Every decade has its crop of raunchy films, but the '90s had some of the best. With the rise of cable television, these gems became easier and easier to see. With that in mind, here's a dirty walk down memory lane. We pity the fool who watched any of these with their mom in the room.
NSFW
---
1. Basic Instinct
Come for Sharon Stone's legendary leg-crossing, but stay for the surprise Jeanne Tripplehorn scene. There's even some lesbian action on top of all that.
---
2. Showgirls
Not so much a film about strippers as a film about strippers starring Jessie from Saved by the Bell. The sex scene with Kyle MacLachlan is as confusing as it is awkward.
---
3. Eyes Wide Shut
Kubrick's final film is actually a mature, complicated examination of male pride and infidelity. But when it came out, all anyone focused on was the sex. Granted, there is a ton of it.
---
4. Color of Night
Thanks to this film we finally get to see what Bruce Willis' penis looks like. So maybe it wasn't that bad a decade after all.