12 Movie Characters You Don't Want to Piss Off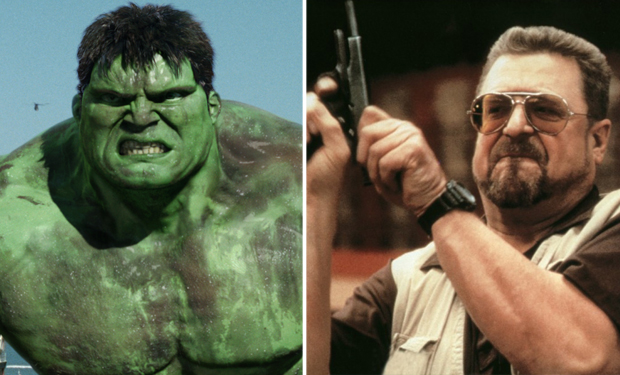 Posted by Evan Saathoff on
Some people you can prod and tease all day long, and nothing will happen. Others will eat your lunch if you just look at them wrong. As proven by the wide variety of examples below, it's often hard to tell the sheep from the wolves, even in movies.
1. Bruce Banner – Hulk
Poor Bruce Banner. He's really a nice fellow. He just has a little anger issue that manifests itself in the destruction of whole cities.

---
2. Walter Sobchak – The Big Lebowski
Possibly the angriest character in all cinema, Walter's silliness does not mean he won't destroy your car or bite your ear off in a fight.

---
3. Tommy DeVito – Goodfellas
Sometimes it's wise to leave the short guy alone. They're sensitive, and might explode into a tiny tornadoes of violence when provoked.

---
4. Charles Bronson – Bronson
Bronson is an artist who paints with blood on a canvas of pain. He's not angry so much as eager to beat the living hell out of anyone he sees.