10 Things You Didn't Know About Pee-wee's Playhouse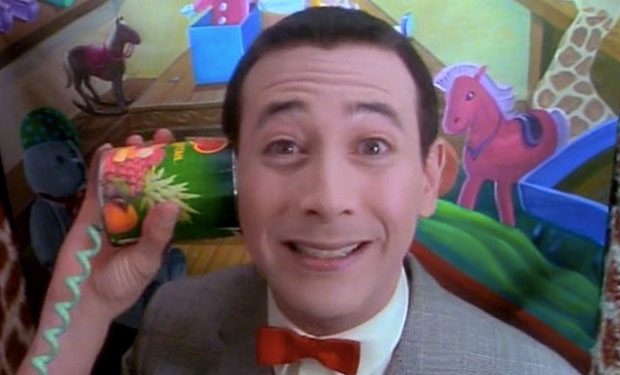 Posted by K Thor Jensen on
Paul Reubens jumps onto Comedy Bang! Bang! this week, and if you want to feel smarter than Scott Aukerman, watch with these deep cuts of trivia from the set of Pee-wee's Playhouse.
1. The Playhouse Wasn't the First Pitch
Originally, CBS executive Michael Walker had approached Pee-wee to star in a Saturday morning adaptation of Louis Sachar's Sideways Stories From Wayside School books.

---
2. Pee-wee's Playhouse Was Super Expensive
In 1986, when the show first hit the air, the average cost of a half an hour of Saturday morning TV was $250,000 an episode. In comparison, Pee-wee's Playhouse ran up to $515,00 for a half hour.

---
3. Rob Zombie Was a Production Assistant
Behind the scenes also saw future stars involved in the Pee-wee experience – shock rocker and director Rob Zombie worked as a production assistant for the show when he first hit Los Angeles.